Gowanus Apartment Features
Sweltering summers at our luxury Gowanus apartments in Brooklyn have never been more perfect. Residents at 363 Bond Street Apartments can cool off and relax anytime at The Brooklyn Crush Rooftop Pool complete with a spacious sundeck and art mural by Tristan Eaton. The Brooklyn Crush features an industrial style setting, mixing art with nature to provide an eclectic backdrop. It's hard to find luxury apartments with a pool in the Brooklyn area that also include the amenities offered at 363 Bond Street. We're proud to include not only luxurious community spaces and amenities but upgraded apartment interiors and features. Schedule a tour of 363 Bond Street to check out our rooftop pool deck for yourself and discover all of the other amazing amenities offered to all residents at our luxury apartment building in Brooklyn!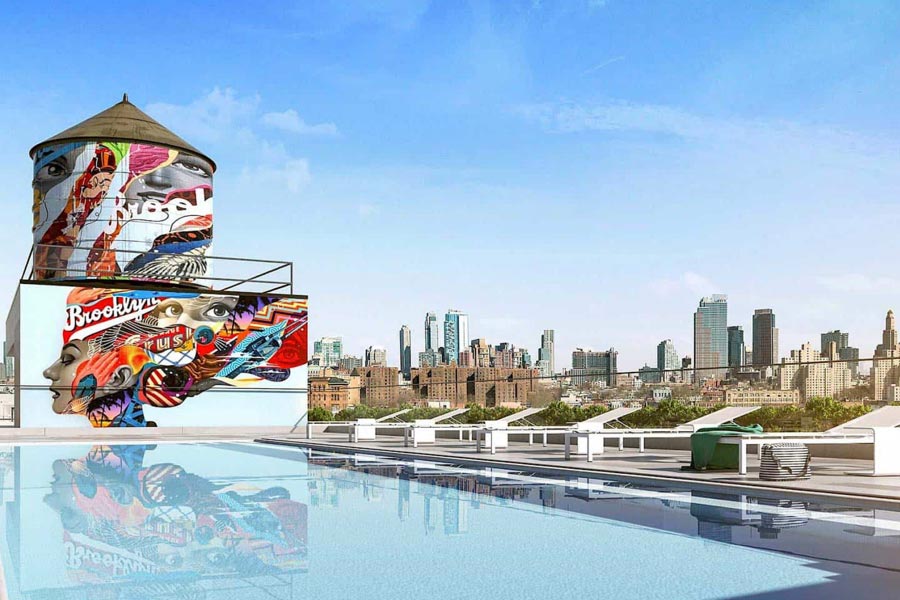 NYC Apartment
Rooftop Pool
Cool off this summer at Brooklyn Crush, our sparkling swimming pool located on the roof of 363 Bond Street. Sunbath by the pool or in our
apartment building's rooftop green space
with views of the NYC skyline.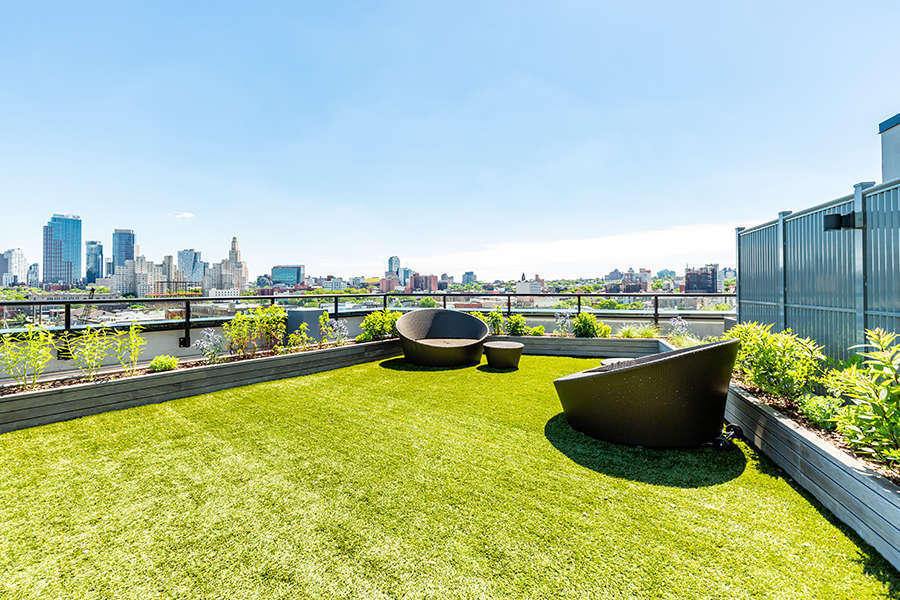 Imagine feeling refreshed and swimming while being surrounded by spectacular views of the city skyline. Our unique ambiance is destined to impress.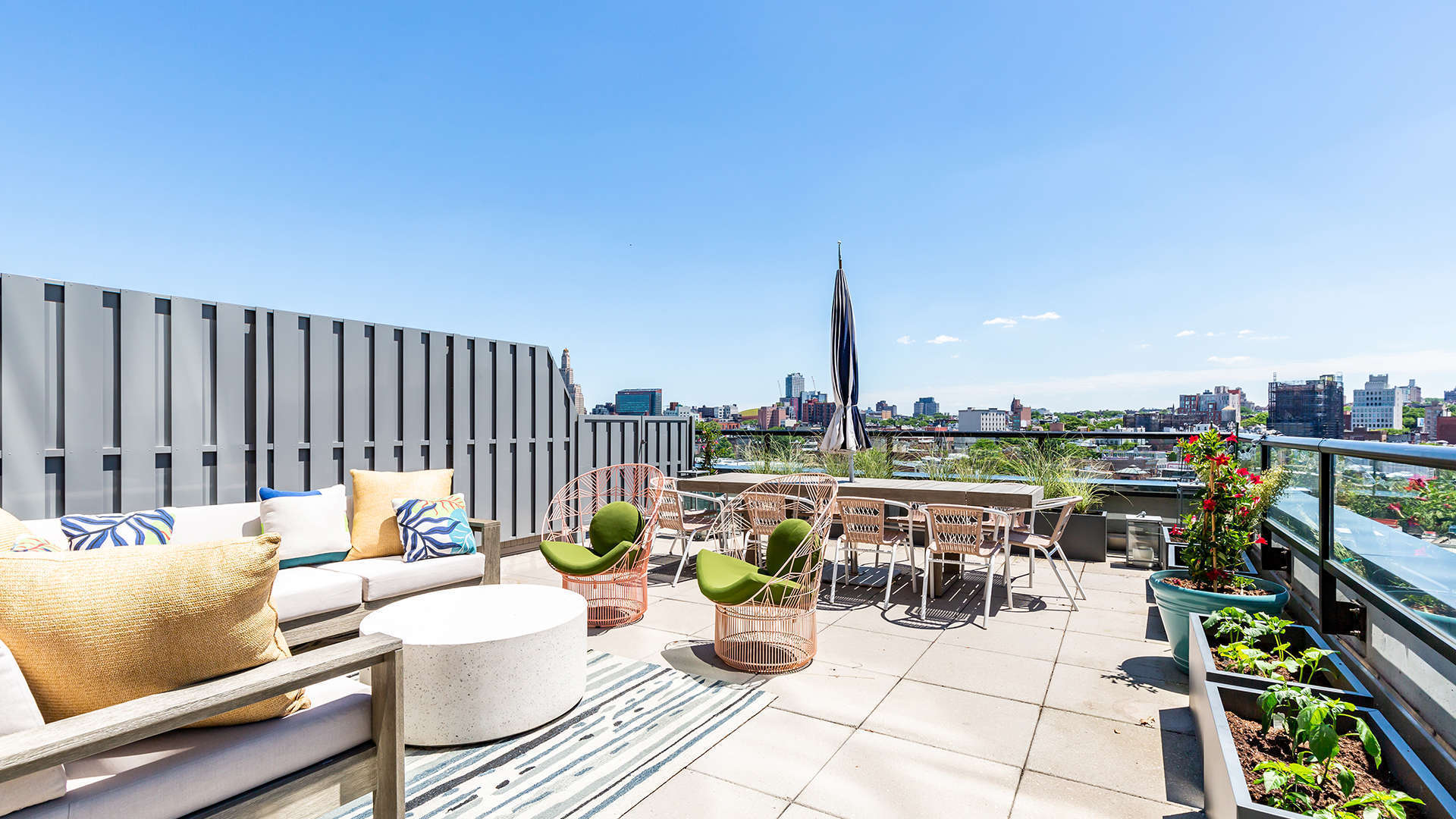 After taking a dip in the pool, mellow out at the beautiful sundeck and lounge, designed for the ultimate in relaxation.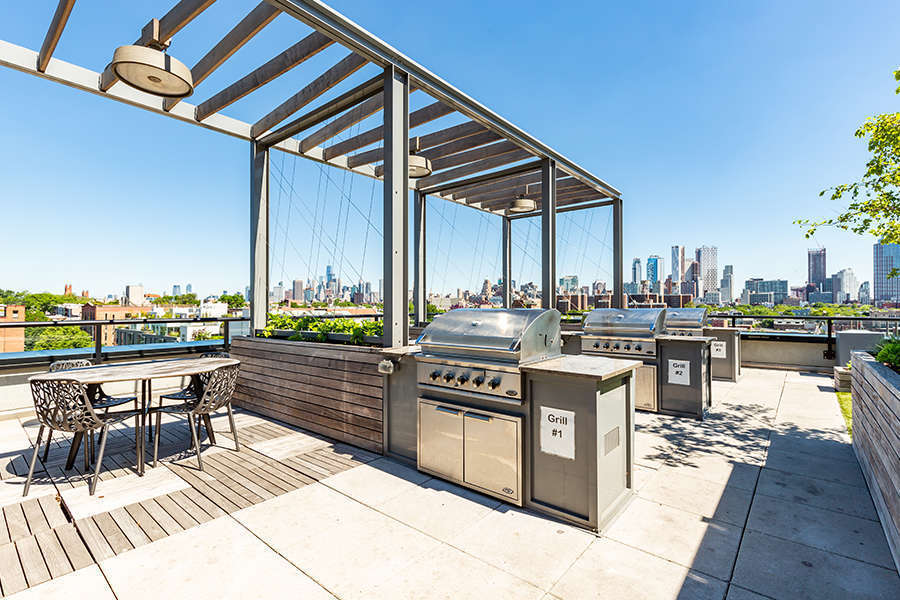 Visit the Green by 363 and entertain at one of the private barbecue cabanas, or simply relax and lay in the grass at our rooftop lawn all at our apartments near Park Slope.
Find the Perfect
Home For You!
Learn more about each available luxury Brooklyn apartment offered at 363 Bond Street and schedule a tour of your new home today!