Gowanus Apartment Features
Host friends and family or simply soak up the sun at our Gowanus luxury rentals at 363 Bond Street Apartments. Green by 363, a rooftop green space exclusive to 363 Bond Street residents, is the perfect place to enjoy the warm weather months. The impressive rooftop green space at our NYC skyline apartments is the perfect place to hold your next gathering. Barbecue in one of the private cabanas or simply relax on a weekend afternoon with a nap in the grass. You'll love the peaceful and unique setting located right at your fingertips. Contact our office today to learn more about Green by 363 and the variety of other amenities offered at our luxury apartment building in Brooklyn.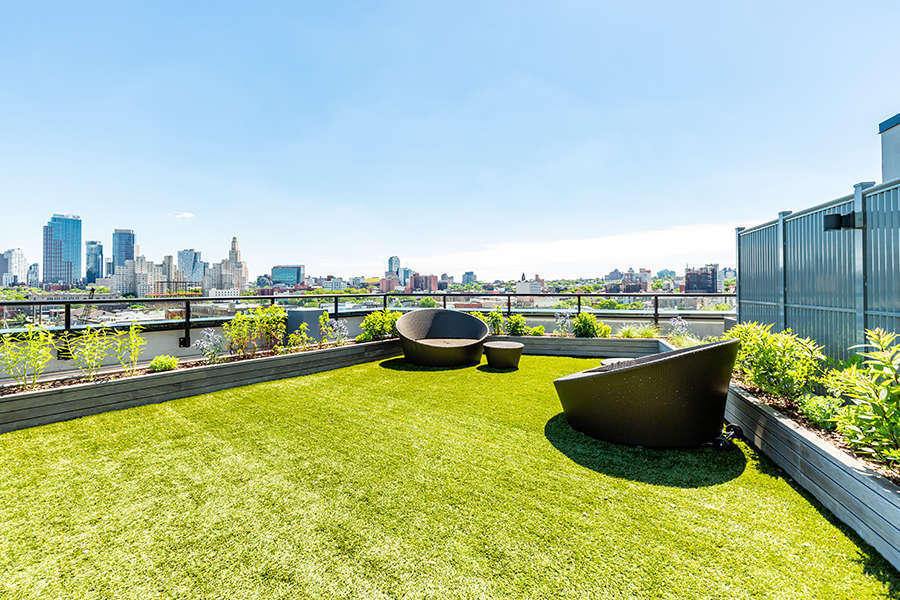 Enjoy sunset views or sit under the stars with dazzling views of the city skyline. With rooftop seating and lounge areas, you'll enjoy the view of the city without leaving the comfort of your luxury Gowanus apartment.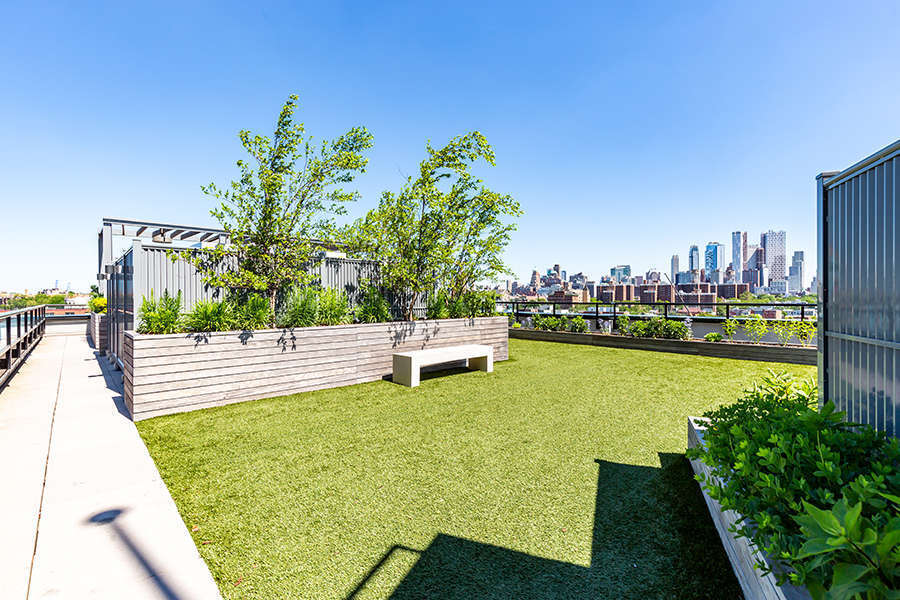 Our rooftop lawn brings a relaxing park-like setting right to your front door. Enjoy a peaceful, green space with NYC skyline views without leaving your Brooklyn apartment building at 363 Bond Street.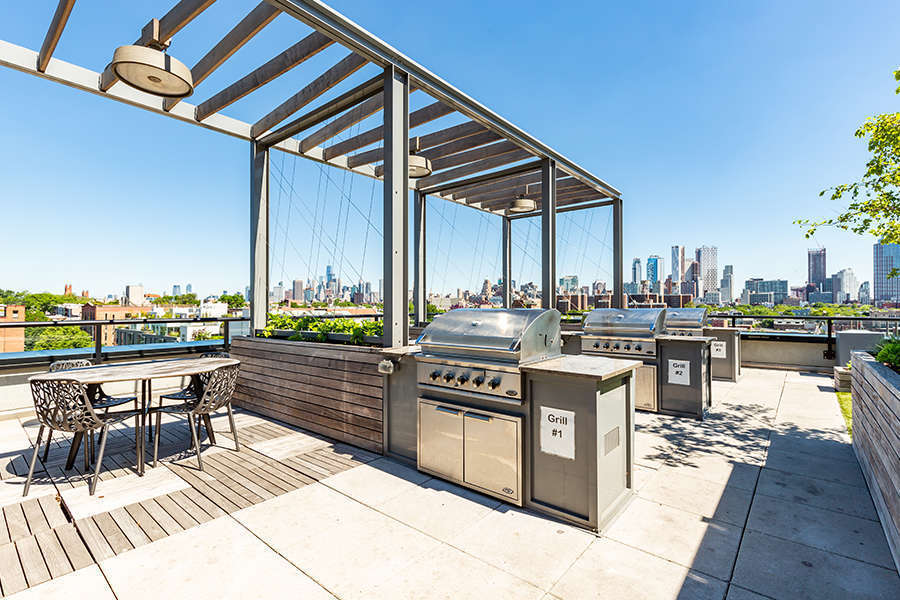 As an added upgrade, our rooftop lawn is complete with private barbecue areas, available for you to use while hosting friends and family.
Find the Perfect
Home For You!
Learn more about each available luxury Brooklyn apartment offered at 363 Bond Street and schedule a tour of your new home today!