Read The Video Transcript
Tristan Eaton: There have been times when I've looked at the skyline of New York where I feel like this skyline itself is punishing me and other times when I feel completely embraced by it. You know when I was living here, I always felt like there was little pockets of paradise where, you know, like things are tough but you got one day where everything is awesome. And I think that quest for survival and wanting to get free from the struggle and be in paradise and that's kind of what this piece is about – the Brooklyn paradise. And what they are building here is a little bit of that. As a really young kid I was drawing all the time, almost to the point of compulsion, so there was never really a question if I was going to make art as a grown up or not. A lot of the old school New York graffiti guys were really cool to me, they included me, made me feel welcome and what I'm doing here now I feel is an extension of what they started. The way I paint is freehand spray paint, I don't use a lot of tape, I don't use stencils, I keep it pretty organic; just freehand spray. Graffiti as we know it was started in the 70's so we're almost at 50 years of this art form, so its almost like a Brooklyn folk art, you know. So it feels good to be keeping it alive in its purest form.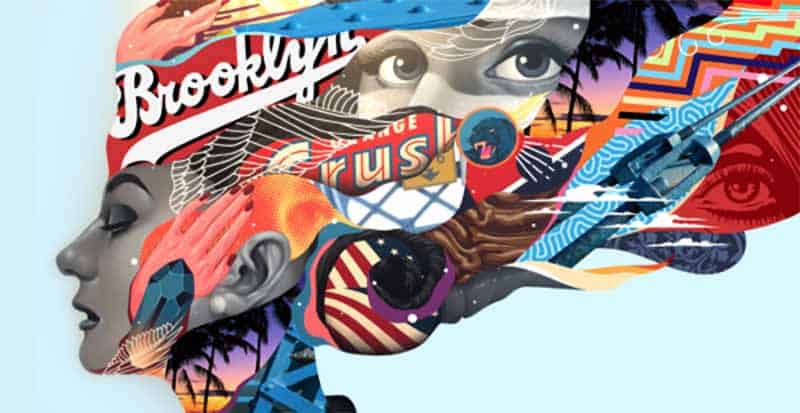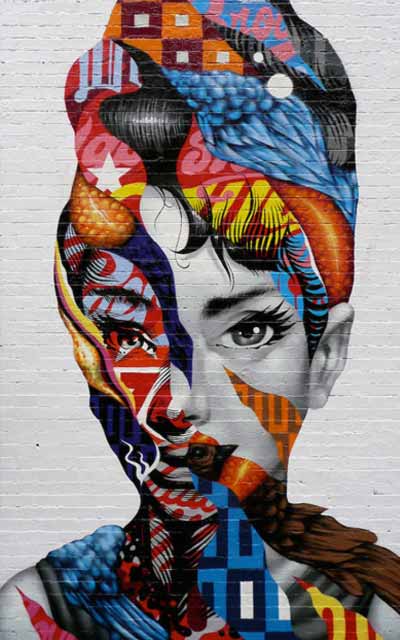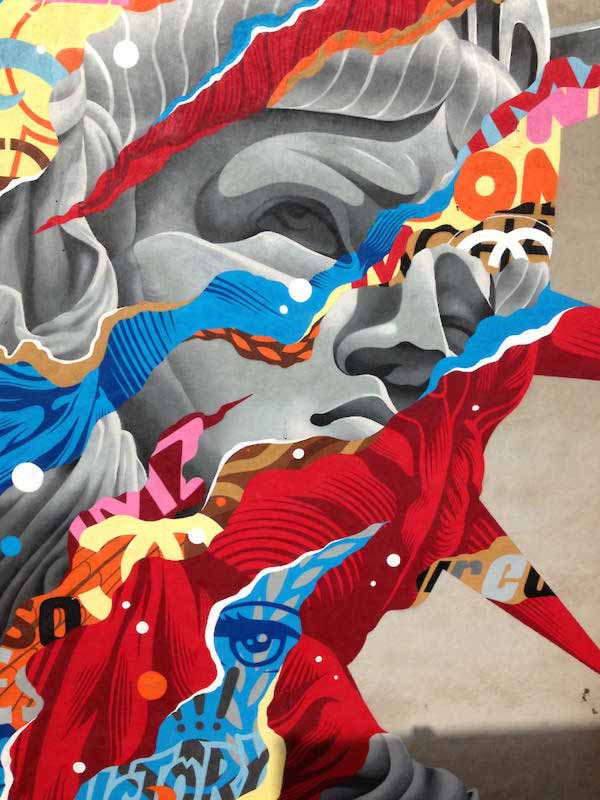 Street Artist
New York
Royalty
Born in L.A. in 1978, Tristan Eaton started pursuing street art as a teenager, painting everything from billboards to dumpsters in the urban landscapes of the cities where he lived, be it London, Detroit, or New York. After forming his Creative Agency Thunderdog Studios in New York City in 2004, Eaton became a leader in the advertising and commercial-art spheres and is regularly commissioned by a roster of clients that includes Nike, Versace, and even Barack Obama.
Eaton is one of the most prominent street artists working today. Eaton's large scale mural work features a meticulous, visual collage of pop imagery mixed with his unique personal style, all executed with freehand spray paint on a colossal scale. Eaton now focuses on his Fine Art and large-scale mural work full-time, which can be found in dozens of cities across the globe from Paris to Shanghai.
Eaton's work can also be seen in the Museum of Modern Art's (MoMA) permanent collection.
Your New Luxury Home
Is Waiting For You
Come visit our luxury apartments for rent in Brooklyn today and learn why our community should become your next home! Contact us for more information or to start your application, today!